Alpe Lusia in MTB
PATHS AND ITINERARIES FOR BIKERS
Amusing paths in the wood, panoramic dirt routes and loop MTB tour with ski lifts: there is a wide range of choice of path accessible with mountain bike or e-bike around Moena and Bellamonte and they are all wonderful and thrilling. You can choose very easy and accessible or difficult paths and demanding ones, which will put to the test your physical resistance.
The dirt route leading from Passo Lusia to Malga Bocche is a comfortable cycle path at heights with a pleasant slope. This is the ideal place to get familiar with mountain bike and be surrounded by nature.
If you tackle the routes on an e-bike, you can recharge your battery for free at the Bosch Power Station located at Chalet Valbona.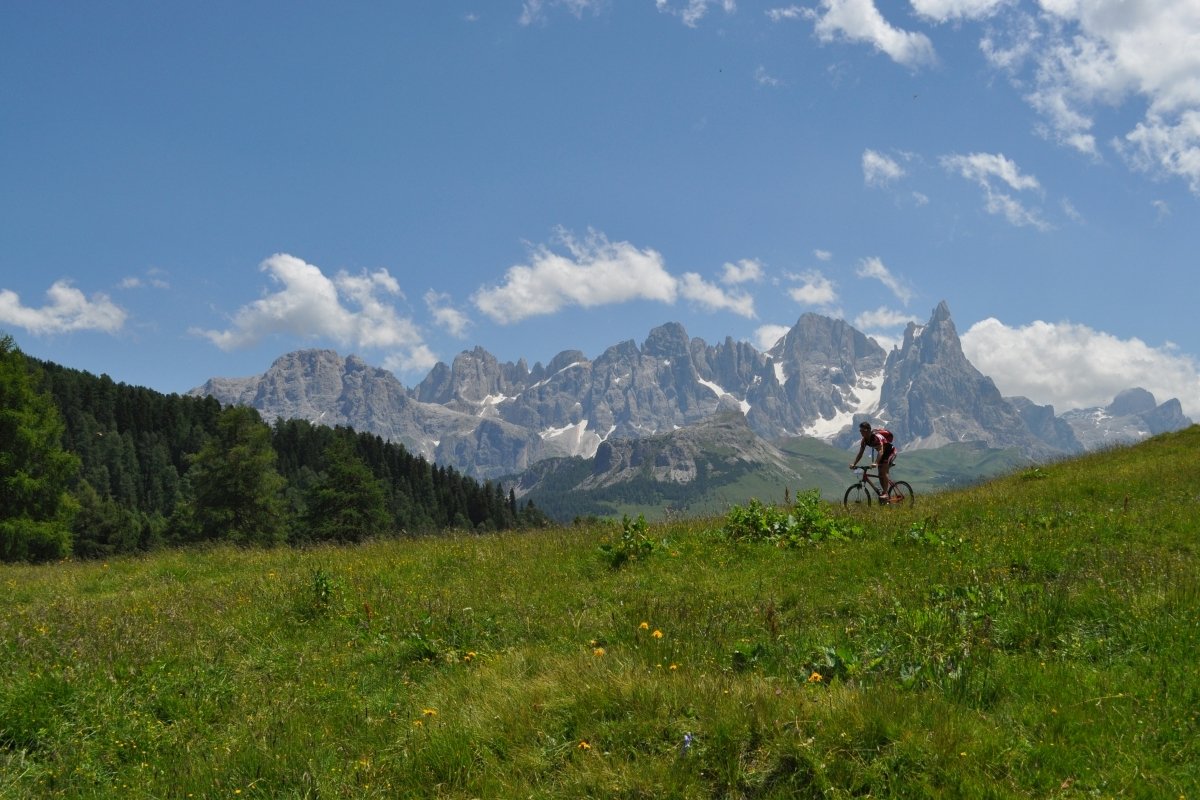 THE MOUNTAIN HUTS OF ALPE LUSIA
Difficulty ✪
From Bellamonte
Duration: 3.5 hours
Lenght: 18,4 km
Descent: 800 m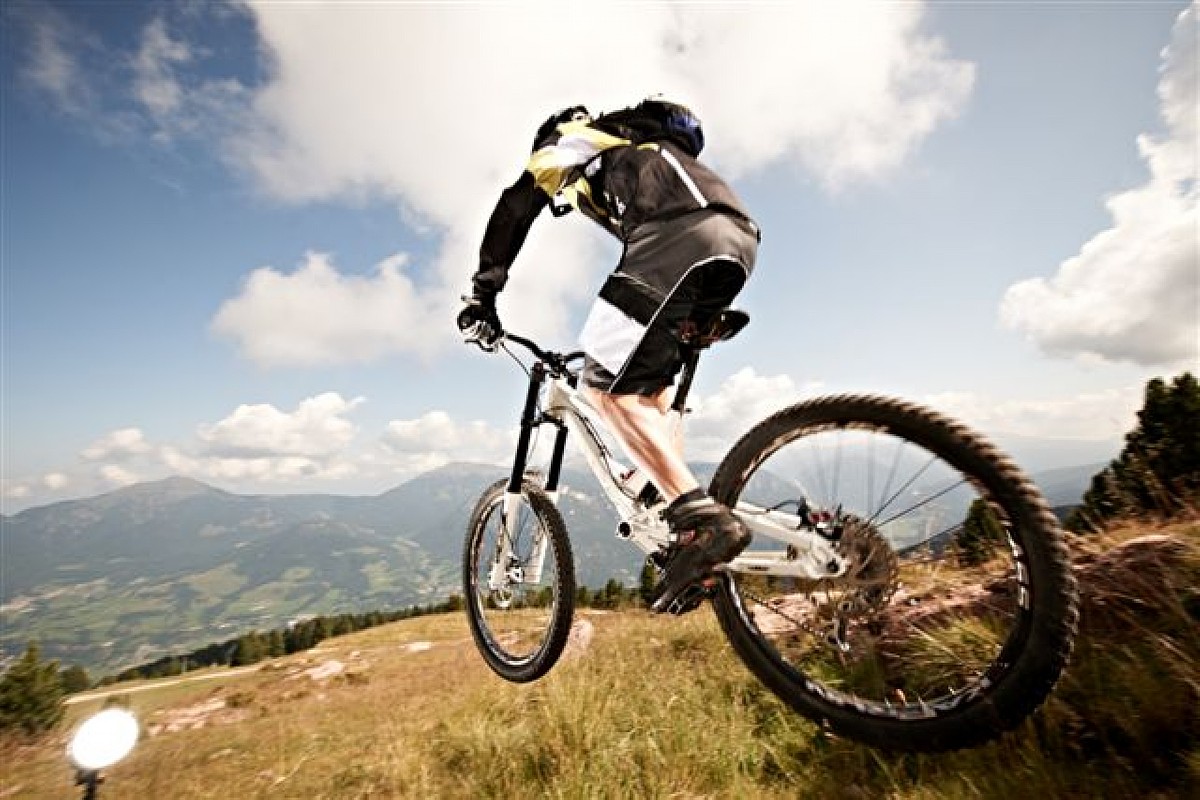 Freeride Canvere
Difficulty ✪✪
From Bellamonte
Duration: 0.40 ore
Lenght: 7 km
Descent: 440 m
Also, the most demanding and technical segment of "Val di Fassa Marathon" an international mountain bike competition taking place in September in Moena, is represented by a steep climb of approximately 6 km on a dirt route. The participants reach the highest point of the whole competition in Le Cune, from where they go downhill towards Passo Lusia, and finally take on the engaging single tracks in the woods.
If you don't have your own bike, you can rent it at Castelir Service near the departure of the cable car, in the locality of Castelir (info tel. + 39 0462 576 262).