A summer full of events in ALPE LUSIA
theathre, music and nature for adults and children
Captivating theatre shows for children, concerts on the refuge terraces or in the middle of pastures, meetings with fauna experts; Alpe Lusia fosters a rich programme of events also during summer. Do not miss Falconiere al Ciamp dele Strie to learn everything about falconry and predatory flight, and the itinerant tales, which will lead you through the enchanted woods around Valbona Chalet.
Among the most relevant music events, please note the festival of the Dolimites Sounds, which will take place again on the green fields of Malga Canvere and Val di Fassa Panorama Music.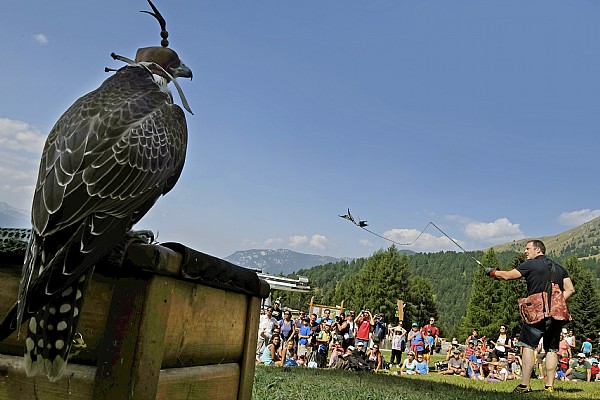 Hawker
at Ciamp dele Strie
Bellamonte
Wednesday 21th August - Ciamp dele Strie
Come and discover together with our skilled hawkers and their flying collaborators, the ancient art of falconry and the enchanting world of predator birds, a unique experience to live together with your family.
Dinner with Stars
Bellamonte
Wednesday 21th August - Ciamp dele Strie
Evening excursion cuddled by stars. Stars follow our path with harmonic sweetness. Slow and elegant walk in the magic of Alpe Luisa with a night dress.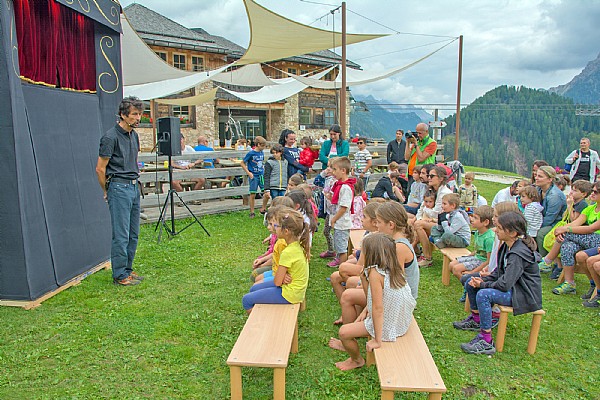 Pentolina, pentoletta, pentolaccia
Moena
Thursday 22nd July at 2.30 pm - Valbona Chalet
A puppet theatre among Alpe Lusia green fields. One King. Three pots and a curse. Mountains on the background. Let's sit down on the grass to discover who will be the lucky one to break the spell (The Puppets of Luciano Gottardi).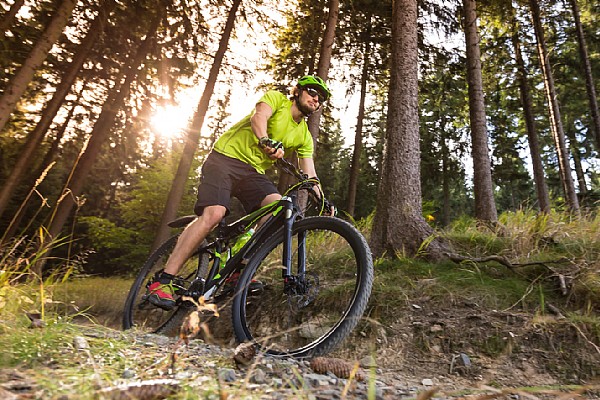 Val di Fassa Marathon
Moena
Sunday 8th September at 9.00 - Le Cune
Event for MTB lovers.