OFFERS AND ACTIVITIES FOR THE WHOLE FAMILY
TO MAKE THE MOST OF YOUR VACATION IN BELLAMONTE!
In Bellamonte, on Alpe Lusia, there is a whole world to discover!
WHAT CAN YOU DO TO MAKE YOUR DAY UNFORGETTABLE?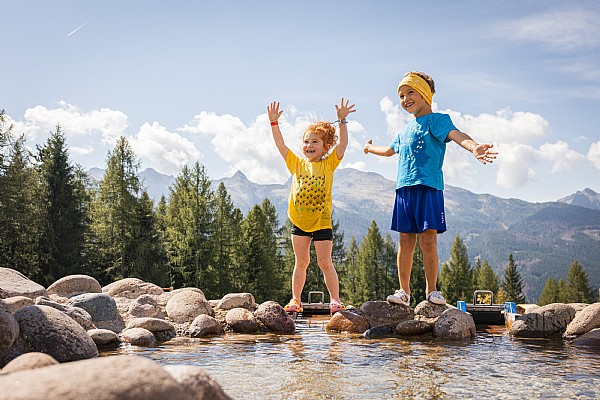 Giro d'Ali
The Giro d'Ali playground is a must if you want to give your children a day of fun, laughter, and adventures! The park is surrounded by greenery, allowing you to enjoy the utmost tranquility of the mountains. Various interactive stations, water games, and marble tracks will entertain the children all day long, or you can walk along the Frainus themed trail around the park to discover the magical world of birds in the Val di Fiemme!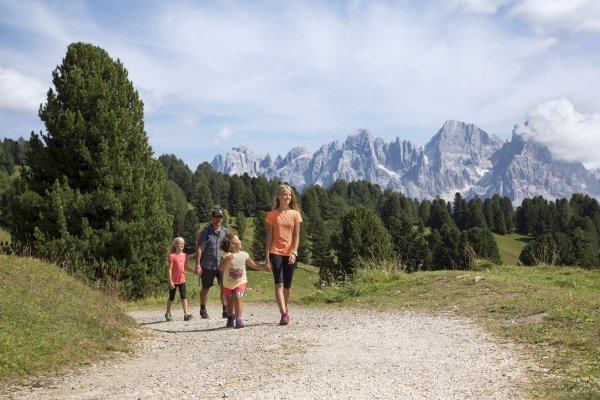 Walks
The Naturalistic Trail is the most beloved walk for families, as it can also be done with a stroller. It offers splendid views of Lagorai and the Pale di San Martino. It stretches for 4.5 km in the heart of the Paneveggio Natural Park, at an altitude of almost 2,000 meters, and can be walked in about an hour or by taking a horse-drawn carriage to reach Malga Bocche more quickly!
Immerse yourself in beauty!
So why wait? Come to Bellamonte on Alpe Lusia for an unforgettable vacation, with many different activities suitable for the whole family!
WANT TO SAVE ON YOUR TICKET?
Buy your discounted ticket online, skip the line, and head straight towards a thousand adventures!
Gondola only
Gondola + parks
Return
Return
Adults
€ 18,90
€ 22,50
Juniors
€ 11,30
€ 14,90
Kids
€ 0
€ 7,20
Superkids
€ 0
€ 0
Family promos
2 adults +
1 Junior
€ 45,00
€ 55
2 adults +
2 Juniors
€ 52,20
€ 65
2 adults
+ 1 Kid
€ 37,80
€ 51
2 adults
+ 2 Kids
€ 37,80
€ 57
Junior: born after 01.01.2007
Kids: born after 01.01.2015
Superkids: born after 01.01.2019